Queenie's Art Commissions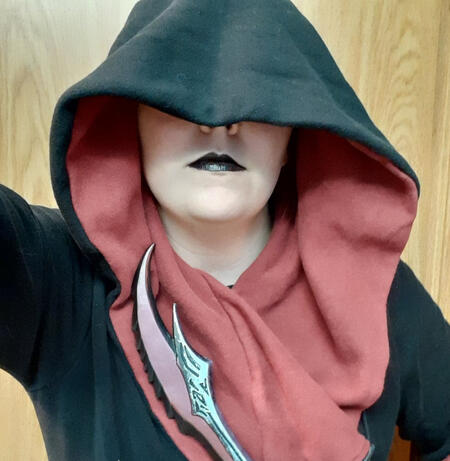 ---
If you are looking for my writing commissions, please view this link: (gotta insert a link, site not made yet)
Terms of Service
I reserve the right to refuse any commission, or cancel the commission at any point in the commission process. I do not need to explain the reason behind my decision. Art is my hobby, not my job. I am not required to work for you.

Major changes made be made at the sketch stage only. Minor changes such as color edits, etc, may be done at any point. Changes and revisions in a later stage will accrue a fee and I will not continue work on the commission until the fee is paid. Changes that are my fault, such as things I forgot or clearly did wrong even though told otherwise will not be charged for correcting.

Any commission that does not have visual references will be considered design commissions and the price will reflect that.

Commissions under $100 are required to be paid up front. Over $100, payment plans can be discussed, but half must be paid before any stage past lineart is completed. Any piece that is not completely paid for will be watermarked.

I will not attempt to duplicate any art style besides my own. Variation within my own art style is to be expected.

Commissions are for personal use only. You may reupload to sites with proper credit to myself. Commercial use is not included in the price of my commissions. If you are looking to use a commission for commercial use, we will have to discuss terms and prices.

Do not remove my signature for any reason, or claim the artwork as your own.

I hold all rights to use your commission for my own use, such as posting to social media, including in a portfolio etc.

Any character designs may be resold, traded, gifted, as long as the design is credited to me.

The commissioner is receiving digital goods, and will not receive shipments of any kind. Charge backs or requested refunds because of this will not be acknowledged.

Refunds will only be acknowledged if I cancel the commission. How much is refunded depends on how far along in the commission process I am.

I do not work under any time constraints. Art is not my full time job, I have other employment, and health issues which can delay how long it takes me to continue commissions.

I will keep in touch with updates on both the commissions and any expected delays throughout the process.

Payment is accepted via Paypal, all prices are in $ USD.

At current, I do not have any estimated turnaround times as I have not completed many commissions. This will be updated as I know further.

I keep a blacklist of commissioners that I will not work for. Reasons for refusal of commission can include, but are not limited to: scammers, harassers, failure to abide by my terms, art theft, unruly and difficult to work with, failure to pay.
What I Draw
Currently my specialty is humanoids and animals. MY default style is more of a comic style with hard lines. Animals may end up having a more cartoony Disney like style in comparison. Please view my galleries if you want more examples. I will draw gore to an extent. I am fine with drawing artistic nudity, further NSFW/18+ themes would have to be discussed prior to ordering and would require a higher fee. I mostly draw organic material, high fantasy is a specialty. I do not at current have any examples of heavy mech type commissions, but I am willing to try them for a reduced rate. Please discuss this with me first. Any questions can be messaged to any of my social media sites linked above, or emailed.
Prices
Prices based on single character/creature, etc. Text can be added for no additional cost. Complexity fee is added if a character has extremely difficult apparel, markings, anatomy etc.
No backgrounds (transparent, gradients, etc.) are no extra cost. Simple backgrounds include some simple clouds, stars, pretty much anything I can throw on with brushes and minor linework. Complex backgrounds are more lined and has as much if not more detail than the main character.
Headshots
Single Character $10
Additional Characters +$5
Complexity Fee +$3 per character
Simple Backgrounds +$3
Complex Backgrounds +$7
Partial Body
Single Character $15
Additional Characters +$7
Complexity Fee +$5 per character
Simple Background +$4
Complex Background +$10
Fullbody
Single Character $25
Additional Characters +$12
Complexity Fee +$10 per character
Simple Background +$7
Complex Background +$15
Character Exploration
Very sketchy and loose, less rendered than previous options. Varity of poses and expressions, can have a variety of headshots, partials, and fullbodies. Price depends on what is desired, quote given upon discussion. Prices start at $30 and go upwards from there.
Scenes
Characters are less of the main focus, instead focusing on background, props, etc. and making the image feel more complete. Prices start at $30 and go upwards from there.
Props
Price ranges depending on what is desired. It can be a single item, an outfit, a small array of items. Prices start at $10 and go upwards from there.
Comic Pages
Prices very depending on number of panels, number of characters, backgrounds, etc. Quotes given upon discussion.
Average prices range from $50-$100.
Order
Please send me an email at the link above or at [email protected] with the title "Digital Commission (name/date)" with your name and date (can be a username vs your real name if you prefer) and fill out the form below in the email. I will send you a quote with the response. You can also message me on discord, I'm xQueen0fHellx#6501
Name: What you'd like me to call you
Email: if different from the one you are sending from
Accounts: Twitter/Instagram/DeviantArt/Tumblr etc, whichever sites I can credit you on when posting
Commission Type: Headshot, Fullbody, etc. If there's something you want that I don't offer, please ask, we may be able to work something out.
Character Information: Links, written descriptions, moodboard, playlist, the more info the better!
Extra: Anything additional you would like to tell me? I don't usually work with specific poses etc in case I can't get them right but suggestions are always nice!
PayPal: Which email should I send the invoicing to?